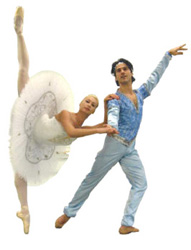 Press
http://ballet-dance.com/201005/articles/baltimore_gala_20100328_desaulniers.html
http://bmengini.com/barreboys/2010/09/24/cem-of-the-inner-harbor/
http://cockeysville.patch.com/articles/cockeysville-dancers-featured-in-the-baltimore-symphony-orchestras-production-of-the-nutcracker
Baltimore Ballet Celebrates 10th Anniversary - Baltimore Sun Article:
http://www.baltimoresun.com/entertainment/arts/bal-ae.ballet31jan31,0,4565952.story
Back on the map! at Danceview Times.
Click on this link to see an interview on WJZ-TV-Baltimore:
http://wjz.com/video/?id=22665@wjz.dayport.com
To read the articles in full, please visit the Patuxent Newspaper Archives at
http://news.mywebpal.com/index.cfm?pnpid=812 (type in "Catbas" in the search field of the Archives)
From Lifetimes, May 19, 2005, by Carolyn Kelemen

Baltimore Ballet pauses for 'Pictures'

One of the more colorful pieces of modern classical music is Modest Mussorgsky's 1874 suite of piano pieces, "Pictures at an Exhibition."
From The Towson Times, December 3, 2003, By Carolyn Kelemen

The Nutcracker

For an international flavor and gorgeous male dancers, the newly named Baltimore Ballet reigns supreme...
---
From The Towson Times, June 11, 2003, By Carolyn Kelemen

A Leg up: Movement pros take steps to enhance dance

Something new, again

The former Ballet Academy of Baltimore has been rechristened Baltimore Ballet - a name that many older balletomanes many associate with the original Maryland Ballet or the Harbor City Ballet, both of which have been known by it. . . .
---
From The Towson Times, February 26, 2002,By Carolyn Kelemen

Russian rigor keeps troupe on its toes: Baltimore Youth Ballet salutes Russian dance as part of the Vivat! celebrations March 6 at the Baltimore Museum of Art.

As visitors are being reminded by the spectacular "Art of the Ballets Russes" exhibit at the Baltimore Museum of Art, . . .
---
From The Baltimore Sun, Saturday, June 8, 2002, By Mary Carole McCauley, Sun Staff

Couple's dream job keeps them on their toes

The funny thing about dreams is that sometimes they change. Sometimes the dream costs too much. Sometimes it's not as alluring up close as it was when it glimmered and shone and winked at you from a distance. And sometimes, a big, splashy, attention-getting dream conflicts with a smaller, humbler dream that you never even noticed you had.


Until you have to make a choice. That's what happened to Cem Catbas and his wife, Elysabeth Catbas. He was a ballet dancer with a fistful of impressive awards, and a position with a respected American ballet company. She was an opera singer whose coloratura soprano and facility with soubrette roles have been praised by critics abroad. Just as they were about to enter their artistic primes, they left the professional stag to open a ballet school in Baltimore.


"My career-ending decision wasn't made because I couldn't dance anymore", says Cem, 30. "But a point came when I could choose something else. I thought there was a lot more that I could give."


So two years ago, Cem (his name is pronounced "gem") and Elysabeth, 37, bought the Ballet Academy of Baltimore, a dance studio in a former warehouse in Baltimore County. Some of their students already have met with notable success. One has launched a professional career with the Columbia City Ballet in south Carolina. A second has been accepted into the American Ballet Theatre's prestigious summer school. A third just won a four-year scholarship to study dance at the University of Maryland, Baltimore County.


Tomorrow, the academy will stage a combination student recital and performance of the second act of Giselle. The event will mix students and professionals: Cem will dance Albrecht and faculty member Neli Beliakaite will dance Giselle. "We'd like to have our own professional company in Baltimore at some pointe", Cem says.


He has his work cut out for him. For whatever reason, Baltimore never has embraced dance. The city has not had a major professional troupe since 1995, when the acclaimed Alvin Ailey Dance Theater ended its five-year residency here, citing lack of donors. "Everyone told us that we have to start small", Cem says.


He did. Literally. Cem began dancing at age 10 in his native Istanbul, following in the pointy-toed steps of an older brother. A pre-adolescent boy in Turkey needs a certain inner fortitude if he is to embark upon a career wearing leotards.

"It's a lot more difficult to be a dancer in a country like Turkey, which is officially secular but has a Muslim culture," he says. "There are the same stereotypes about 'effeminate' male dancers as there are in the west, but there also are religious objections."


Still, he persevered, winning a first prize in the International Seleznyov Ballet Competition. While in his 20s, he performed with the Istanbul State Opera and Ballet, the Istanbul Contemporary Ballet, and finally, the Theater der Stadt Koblenz Ballet in Germany.


There, during the first rehearsal for a 1994 production of The Merry Wives of Windsor, he noticed a young, Virginia-bred soprano with huge blue eyes named Elysabeth, who had just arrived after singing featured roles in Zurich and Vienna.


"It really was love at first sight. Once we got together, we were inseparable," Elysabeth says. They married the following year. Living in Germany had advantages. Elysabeth had a two-year engagement, a situation unheard of in her native country. In the United States, dancers are paid for just 38 weeks a year, and opera singers hop-scotch around the country, traveling from production to production.


Cem was beginning to dance important roles, including the title role in Peer Gynt, and Elysabeth was singing solo parts, including Papagena in The Magic Flute. German critics praised her "bold, fresh soprano."


Everything was perfect, except that the couple, both expatriates, never really felt at home in Germany. In particular, Elysabeth was homesick for her family in Arlington, VA.


In 1997, Cem took a job with the Pittsburgh Ballet Theatre, where he quickly distinguished himself in the corps. "He had good turns and jumps, and a great personality that really came across in character roles," says Terence S. Orr, the company's artistic director. "He has a very disarming, charming smile."

By 2000, he was dancing solo roles including the monk in Carmina Burana, and the title role in Dracula, positioning him for a possible promotion to soloist at the next company vacancy, Orr says.


But the couple found themselves restless once again. Elysabeth no longer was enjoying performing as much as once she had. "Singing can be a very restrictive career," she says. "I was constantly worrying about the shape my voice was in."


Cem didn't burn out on performing, but he chafed at having to submerge his interpretation of a role to the conception preferred by a director.


So the couple began looking for a ballet studio to buy. In 2000, they bought the rectangular concrete building off Falls Road after seeing an advertisement in a trade publication. "Now, we get to be our own bosses," Cem says. "We get to pick the costumes and design the set, and I've started doing some choreography. It is such a luxury for me."


Elysabeth manages the business end of the studio, and also teaches voice to high school students in the Peabody Institute's Preparatory Division. In March, she gave a well-received performance at a faculty concert.


"It's fun and fulfilling to give your knowledge to someone else," she says. "And we're both still doing what we love."


And that might be the only dream that counts.
---
From The Towson Times, December 4, 2002, By Carolyn Kelemen

Make room for a 'Suite' treat - Holiday preview of Dance

...Perhaps the best-looking prince on stage anywhere this year is Cem Catbas, director of Ballet Academy of Baltimore. The tall, handsome Turkish director . . .
---
From The Baltimore Messenger,Thursday, June 6, 2001, By Katie McCullogh

Youth ballet leaps through first year: Performance to mark anniversary

Tucked back in a corner off Falls Road in north Mt. Washington sits a small building that many young dance students consider to be their home away from home. From the outside, few passersby would realize that inside spins a whirlwind of energy and life in the form of the Ballet Academy of Baltimore.. .
---
From Lifetimes, May 16, 2001, By Carolyn Kelemen

Two dance troupes find they've gotta have art

The horses may be off and running at Pimlico, but dancers here in Baltimore are nearing the finish line as the season draws to a close. The Ballet Academy of Baltimore is readying an ambitious concert this weekend that draws inspiration in part from the world of painting. . . .
---
From Baltimore's Child, November 2001, By Juliette Muscat

Reaching for the Stars - Ballet Academy of Baltimore and Baltimore Youth Ballet

Ballet Academy of Baltimore, known for twenty years for outstanding ballet instruction and dance performance, has attained further success with the creation of Baltimore Youth Ballet, a nonprofit ballet company. The Youth Ballet will stage professional ballet productions (a full length production of Nutcracker is next, in December) at low cost to regional audiences, and aspires to become a major cultural and educational resource in the Baltimore Community. Founders Cem and Elysabeth Catbas, Directors of Ballet Academy of Baltimore, have high hopes for the Youth Ballet's future.


Elysabeth Catbas says, "Baltimore is a major metropolitan area with a nationally reputable orchestra and opera company, yet has no ballet company. The Youth Ballet will be a first step in the direction or providing such a company to our city. The Board of Directors is currently charting its future path."


"Students will have the opportunity to dance in our productions, and we will offer scholarships to gifted young dancers who need aid," says Artistic Director Cem Catbas. "Of course, we also welcome tax-deductible contributions from friends of ballet to help us meet these goals. This dream will be realized through the efforts of ourselves, our friends, students, and supporters."


Cem and his wife Elysabeth took over leadership of the Academy nearly a year and a half ago. During that period, the student body has increased to over 200 students who are excited by the dynamic directors, an eclectic mix of gifted international instructors, and by adherence to principles of classical Vaganova training. Students, male and female, range in age from four years through adult. The Academy also offers modern, jazz, and tap. Elysabeth, a soprano who sang leading roles in major European opera houses, gives private voice lessons. She is also on the Faculty of the Peabody Preparatory.


Cem and Elysabeth are now rehearsing with students and guest artists for their Christmas season production of Nutcracker, to be presented at Goucher College. Last years productions were completely sold out. Cem and faculty member Neli Beliakaite (prize winner of the Prix de Lausanne Competition 1995) are dancing the Cavalier and Sugar Plum Fairy. Other guest dancers include Cem's brother Murat Catbas (Kiel and Mannheim Ballets), and Amanda Seidl (Hartford Ballet).


Cem trained at the Istanbul University State Conservatory, where he earned a BFA in dance. He danced leading roles in the Istanbul State Opera and Ballet, Pittsburgh Ballet Theatre, and was principal dancer with the Koblenz Ballet in Germany. He won a gold medal in the International Seleznyov Ballet Competition and has worked with such illustrious teachers as Patricia Wilde and Marianna Tcherkassky of NYC Ballet and ABT, among others.

"Strong volunteer support from parents and friends of the Academy is an integral part of the Nutcracker production," says Elysabeth. "We're very lucky to have such supportive and enthusiastic parents and adult students who volunteer to build seta and sew costumes, as well as help out backstage and provide other services. It's a wonderful event for everyone to be a part of."
---
From The Towson Times, Jeffersonian, Baltimore Messenger, and Owings Mills Times, June 2000, By Katie V. Jones

Husband, wife choreograph future for ballet academy

Cem Catbas makes an imposing vampire. With his face powdered white and magnificent cape providing an impressive wing span, Catbas demands respect - from a distance. . . .